FHA Loan Requirements in 2014 - Get the Handbook
© 2014, QualifiedMortgage.org | This page contains copyrighted material. Please see our sharing and citation guide.

This website offers a wealth of information on FHA loan requirements in 2014. You can access it in one of two ways. You can read through the "tutorials" in the right-hand sidebar. For a more complete education, you can download our 2014 FHA Handbook.
Update: The e-book has been moved to FHAhandbook.com. We have launched a new website for home buyers. It offers information about the Federal Housing Administration's loan program. That's where you'll find our 60-page handbook as well. Go there now
The Handbook: FHA Loan Requirements in 2014
We asked dozens of mortgage lenders what it takes to qualify for an FHA loan in 2014. You'll find those valuable insights, plus a lot more, in this 60-page book. It has been fully updated for 2014. Click the orange button to get your copy, or learn more below.
The publishers of the Home Buying Institute and QualifiedMortgage.org have teamed up to create a 60-page handbook that explains the FHA 203(b) Mortgage Insurance Program in layman's terms. This book is intended for home buyers and mortgage shoppers, particularly first-time buyers who are considering this program. It offers clear and straightforward explanations of all FHA requirements and criteria for 2014 (credit scores, debt ratios, loan limits, appraisals and more). You can download the e-book in PDF format for instant access.
Problem: HUD's FHA Requirements Are Not 'Consumer Friendly'
The Department of Housing and Urban Development (HUD) has made numerous changes to FHA loan requirements over the last couple of years. As a result, many of the articles and guides published online have become outdated and therefore less accurate.
You can find 2014 FHA requirements on the official HUD website. But they are spread over dozens of handbooks, guides and "Mortgagee Letters." Additionally, most of their information is written for mortgage lenders -- not consumers. Using the HUD website to research this program is simply not a viable option for the average home buyer.
If you visit the HUD.gov website, you'll find a lot of information about the FHA loan program. They publish a series of "HUD Handbooks" that cover all aspects of the program. But there are two problems with these documents, from a consumer's perspective:
All of HUD's handbooks are written for lenders, with a lot of industry jargon and details that are of no use to consumers (reporting requirements, filing procedures, etc.). As a result, they are not very useful to the average home buyer or mortgage shopper.
In true government fashion, HUD provides an overwhelming amount of material. Consider this: The official "FHA Starter Kit" for mortgage lenders includes more than 15 individual handbooks that add up to thousands of pages (literally).
Solution: A Current, Concise Handbook Written for Consumers
The 2014 FHA Handbook solves all of these problems. It is current, convenient, and written specifically for consumers. To produce this book, we took more than a thousand pages of supporting documentation and boiled it down to an accessible 60-page handbook.
The bottom line: The 2014 FHA loan requirements handbook will help you understand how this program works and what it takes to qualify. It is a concise, 60-page handbook available in PDF format for easy download. It is a great place to begin your research into this popular mortgage program!
Despite its manageable size, this handbook is full of useful information — all of it written in plain English. Inside this book, you'll find answers to hundreds of the most frequently asked questions about the federal government's mortgage-insurance program:
What is an FHA loan?
How does the program work?
How is the program different in 2014 than in the past?
Who is eligible for one of these loans?
What are the minimum requirements for borrowers?
How do I start the application process?
We are convinced you'll find this e-book helpful. If you are not fully satisfied with your purchase, you can request a full refund with no questions asked.
About the Author: Mortgage Researcher Brandon Cornett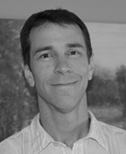 This e-book was written by Brandon Cornett. Brandon is a consumer advocate, a full-time mortgage researcher, and the creator of QualifiedMortgage.org. He is also the founder of the Home Buying Institute, a website that has been educating home buyers and mortgage shoppers since 2005. Brandon is extremely knowledgeable about FHA loan requirements, guidelines and procedures.
In preparing for this project, Brandon spoke to dozens of mortgage professionals and examined thousands of pages worth of supporting material. This incredibly useful handbook is the result of those efforts.
If you have questions about our FHA handbook, please let us know.