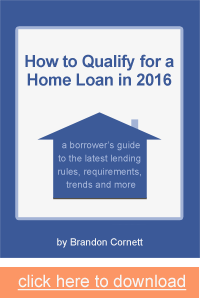 Do you have questions about what it takes to get a California mortgage loan in 2015? If so, you should download our free e-book, The California Mortgage Guide. This 55-page guide has been fully updated for 2015, and includes the latest lending trends.
The 2015 California Mortgage Guide
This book provides an overview of California mortgage-lending trends and standards in 2015. It is based on our own lender surveys and questionnaires, government studies, industry reports, and many hours of research. It is designed to give home buyers and mortgage shoppers a general sense of what it takes to qualify for a home loan in California.
What you'll find inside the book:
QM rule: In 2014, the federal government enacted a new rule known as the Qualified Mortgage, or QM. Chapter 1 of the e-book explains how this new rule has impacted the lending industry, and how it could affect you as a borrower. (Hint: It's all about income verification these days!)
Down payments: How much do borrowers have to put down to qualify for a home loan these days? We asked dozens of lenders this question, and they responded. Chapter 2 of the California Mortgage Guide explains down-payment trends and requirements in 2015.
Credit scores: Chapter 3 of the e-book answers one of the most common questions among mortgage shoppers: "What credit score do I need to qualify for a loan these days?" Here's the good news — lenders appear to be relaxing their standards in 2015, where credit scores are concerned.
Debt ratios: Debt-to-income (DTI) ratios have become one of the most important qualification criteria in 2014. While lenders have always paid attention to debt burdens, they are giving them even more scrutiny today. You'll learn why, and how it affects you as a borrower, in Chapter 4 of the book.
Documents: Last year, the Consumer Financial Protection Bureau (CFPB) introduced its new "Ability-to-Repay" rule. We asked lenders how this new rule affects the way they qualify borrowers for financing. You might be surprised by what they had to tell us. It's all included in Chapter 5.
Employment: There's a common misconception that borrowers need at least two years of steady employment to qualify for a home loan. But that's not always true. Underwriters are mostly concerned with the "likelihood of job continuance." Chapter 6 of the California Mortgage Guide explains this concept in detail.
Pre-approval, underwriting and final approval: Consumers are often confused about the differences between mortgage pre-approval, underwriting, and final approval. Chapter 7 explains what takes place at each of these stages, and what you can do to keep your loan on track through closing.
Bonus: Shaving a few basis points off your interest rate could save you thousands over the life of your loan. The California Mortgage Guide offers a 12-page bonus section that explains what it takes to get the best interest rate in the current market. It also explains how borrowers can "buy down" the rate by using points.
About the Author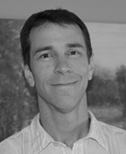 Brandon Cornett is a full-time real estate researcher and publisher. His work has been cited by the San Francisco Chronicle, Huffington Post, Forbes, Bloomberg, PBS and more.
He is the creator of the FHAhandbook.com, QualifiedMortgage.org and several other mortgage-related websites. Brandon has been writing about real estate topics for over a decade.
As a consumer advocate, Brandon has published hundreds of articles and tutorials for first-time home buyers and mortgage shoppers. He has a knack for explaining complex financial topics in plain English.
General Disclaimers About the Book
This book is not meant to take the place of professional mortgage advice. Every lending scenario is different, because every borrower is different. As a result, portions of this book may not apply to your unique situation.
We make every effort to keep this book current by incorporating changes made by housing agencies and mortgage lenders. Despite these efforts, there is still a chance that portions of this book may become outdated or inaccurate over time, due to the ever-changing nature of the mortgage industry.
This book is not an endorsement for any particular mortgage product or program. It is offered as a reference resource. The author is not offering legal, financial or real estate advice. Please do not make any financial decisions based solely on the information in this book.